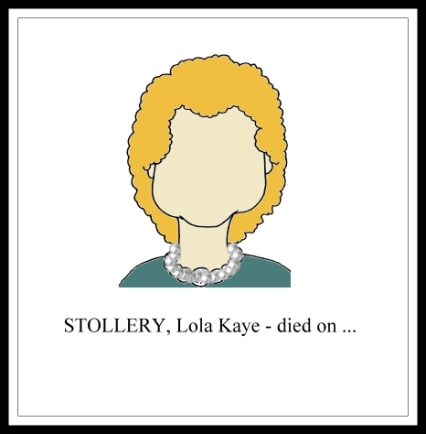 Lola was gravely ill. It hadn't stopped her from organizing the funeral. She had even composed the death notice for the obituary column in the daily paper. The relatives need only add dates:

STOLLERY, Lola Kaye – Passed away on … Much loved daughter of the late Freya and Maxwell. Greatly loved sister of Charles, Anne, Edward and their partners. Deeply loved friend and respected aunt of her many nieces and nephews. Lola's life will be remembered and celebrated in the Witherton Hall on …

Lola was therefore amazed when she read her death notice in the paper. It wasn't the one she'd written, and she certainly wasn't dead yet:

STOLLERY, Lola Kaye – Passed away on … At Lola's request, a private cremation has been held. A brief memorial will be held at the Witherton Hall on… No flowers by request – a bottle of red instead. Typical Lola!

Oops! It was the notice the family intended to use. Somehow it had inadvertently slipped into the newspaper ahead of time.