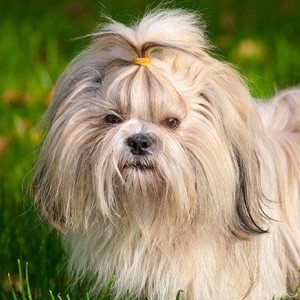 Merran loved her little Shih Tzu. Throughout her life she had always had a little dog, but Lan Dong was her favourite canine of all time. Merran always stood in her kitchen to have her breakfast. It was usually just a slice of toast with butter and honey, always made meticulously after she had taken her heart pills and downed a large glass of water. If she dropped some toast crumbs on the kitchen floor, Lan Dong would instantly snaffle them up.

"You're a regular little vacuum cleaner," Merran would say. "Who needs a broom when Lan Dong is about?"

Anyway, on this particular day, as she was taking her medication, Merran accidently dropped her open bottle of heart pills.