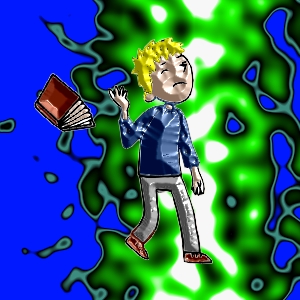 That's the trouble with Bertrand; he's so pig-headed. He might be only eight years old, but he's as stubborn as an ox. I am almost embarrassed to admit that I gave birth to such a creature. Sometimes I suspect he's a little backward when it comes to the brains department. Here he comes now.

"Did you clean the stain off the laundry floor as I asked?"

"Yes, but it didn't work very well. I used mainly water, with 5% tetrasodium ethylenediaminetetraacetate, 6% disodium oxosilanediolate, and 2% alkyl(C8-10) polyethoxypolypropoxybenzene ether. I thought that would work."

"You naughty, naughty boy. I told you to use 5% boric acid, 5.3% nonylphenol polyethylene glycol ether, 14% dipropylene glycol monomethyl ether, and 1.6% tetrasodium ethylenediamine tetraacetate. No wonder the stain is still there. Go back and try again."

See what I mean? Stubborn as an ox. He certainly doesn't take after me, that's for sure.