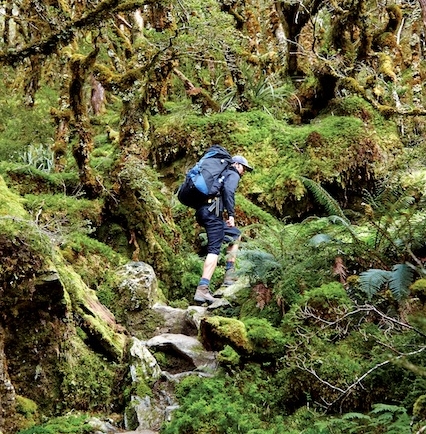 It was 29th February in a Leap Year. (Not that it's possible to have a February 29th in any year other than a Leap Year.) Jerome was feeling pretty upbeat. It felt as if he was getting a day for nothing. It was free. He'd take the day off work, unpaid; after all, there were still 365 other days in the year. His annual wages would stay the same.

He packed a picnic lunch and drove off towards the hills. He thought he'd walk the "famous" tourist track. He'd never done it. Everyone said the view was spectacular. There were no shops during the five hour walk. One had to take one's own food and water.

Walk it he did. He took some lovely photos. He had a nice conversation with others walking the trail. His lunch was most pleasant. The track went in a circle so it ended in the same place as the parked cars.

A good thing to do on a Leap Day! Pleasant indeed!

See! (O Those of You-Who-Are-Cynical-Readers) not all events of life are tragic or full of surprises or over-the-top extraordinary.

It had been a delightful way to spend the day prior to dying in his sleep that night.