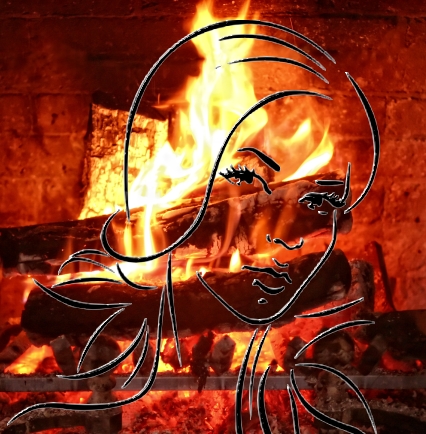 There was no doubt it was an early frost. Mary Jane was quite unprepared. She'd cleaned the chimney over summer, but as for firewood… Not a twig.

Putting on her thick Finland sweater she had knitted, she ventured into the nearby frosty forest to collect enough wood to start the fire and at least clear the nip in the air. By the time the fire was going the sun had begun to warm the room.

That afternoon, Mary Jane went out and gathered enough firewood to last a week. She would collect more in the coming days.

The next morning it was even frostier. And the following morning, frostier still. Then the snow began. Cold, cold, cold. Mary Jane had the fire going all day.

The days grew shorter and colder. Mary Jane stoked the fire. The fire did not warm. And colder and colder grew the days. It was now so cold in the house that Mary Jane could hardly move. The damp had settled on the walls and frozen into icicles. There was no end to it.

Mary Jane set fire to the house.