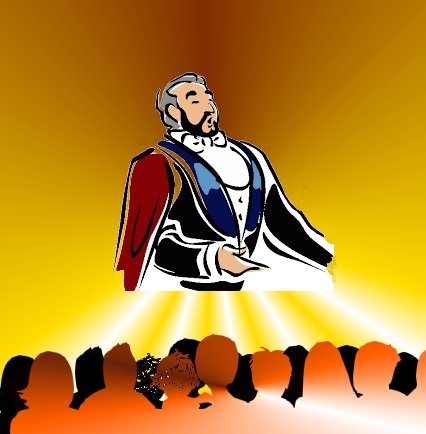 Sam was destined to become a famous Wagnerian opera singer; possibly the greatest Wagnerian opera singer in the history of the world.

It was to happen like this: he was to audition for the part of Rolfe in the local production of The Sound of Music. From there he would be noticed by a scout from Covent Garden, and offered a part in their up and coming production of Die Fledermaus. A visiting maestro-tourist from Bayreuth would attend the performance, and cast Sam in the lead role of Die Meistersingers. From there, Sam would go on to conquer the world.

Unfortunately, just before the audition for the part of Rolfe in The Sound of Music, he visited an old aunt who had a cold. Sam caught the cold, got a blocked nose, and couldn't sing at the audition.

Today, and for the past thirty years, he's been selling bananas and various foodstuff at the local market fruit stall.