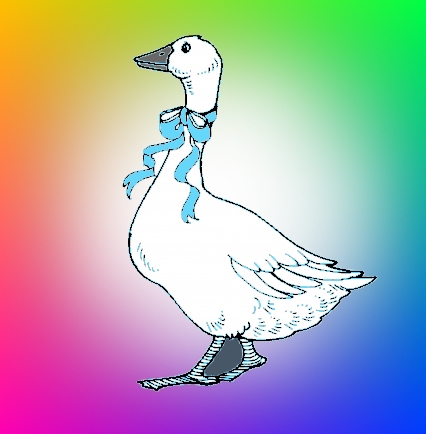 His love for craft and pottery sprang from his love for natural things. He liked to buy jams made from wild berries, and drink herbal tea out of earthenware mugs. His bed was covered with a beautiful quilt, and his kitchen wallpaper was of white geese wearing fancy ribbons of blue round their necks. Each goose carried a basket overflowing with mother-earth things. It may have been natural, but it was not inexpensive.

One afternoon he went to the mountains to collect seedlings for his garden. It would be nice to have a glade of native trees in the back yard.

Returning down the windy road he spied a pottery sign nailed on a tree. He couldn't resist a look, so turned his car into the dirt track leading towards a rough, unpainted house. There were old sheds seemingly growing out of the unkempt grass. Free-range fowls darted hither and thither at the sound of the car. A pair of pigs watched from a trough in the paddock.

How natural! A simple life-style! From the clothing on the line he judged it to be a commune of some sort.

He entered a room filled with vases, mugs and ornaments. There seemed no one about. For five minutes he viewed the items on display. The pottery, he thought, was tasteless. He wouldn't have a horrible mug if they paid him.

"Can I help?" said a sudden voice.

He looked up. A young woman stood there, lithe and utterly naked but for a blue ribbon round her neck.

"This mug! This mug here!" he said reaching for anything.

You see, he couldn't say "I've just come for a look".