Margaret Cox was born at Mullingar, County Meath, Ireland, in 1825. Her parents and brothers and sisters are unknown.

Margaret met her husband, George Scrimshaw of Nottingham, while he was serving in the 65th Regiment in Mullingar. She and George were married in Mullingar in 1844, probably around late September.

On 18th July 1845 the 65th Regiment was ordered to move to Chatham for the purpose of proceeding to New South Wales, Australia, with convicts. They left Dublin on 23rd July, arrived in Liverpool the next day, moved in two divisions by rail to London arriving on 26th July, and Chatham two days later.

On 26th August 1845 George was among the first convict guard formed. On Tuesday 23 September 1845 the ship Samuel Boddington sailed with George to Hobart, Tasmania, with convicts. Margaret almost certainly travelled with him.

Upon arrival in Tasmania on the 18th of January 1846, the 65th Regiment was ordered up to Sydney to be shipped to New Zealand because there had been fighting between Maori and Pakeha in the Hutt Valley. George therefore embarked on the Levant in Sydney on 9 July 1846 and sailed for Wellington, where it arrived on Wednesday 22 July 1846. This was the second of three detachments of the Regiment to come to New Zealand, and it was commanded by Captain O'Connell. It seems probable that Margaret was on the boat as well with their son, Thomas Alfred Scrimshaw.



---


* Thomas Alfred was to be the first child and was born in 1846 while his father was still stationed in Australia, or perhaps he was born at sea on the Samuel Boddington. On 25 May 1870, at the age of 23, he married the 15 year old Margaret Sarah Donnelly at SS Peter and Paul's Church, Lower Hutt. His wife Margaret died aged 29 on 24 February 1884 giving birth to their seventh child. It left Thomas with a large young family. The children were Margaret Sarah, Ellen Louisa, Lucy Anastasia, Elizabeth Mary, George Patrick Donnelly, Thomas Alfred Hector and John Robert Arthur. Thomas Scrimshaw died at Pahiatua on the 29 December 1909, after drinking too much, getting into a friendly wrestle with someone, and landing on his head.

* The second son of George and Margaret, William George, was born at Belmont, Hutt, around 1849 and died aged 77 on 24 August 1926. He had lived at Tiakitahuna, and is buried in the Palmerston North Cemetery. He never married.

* Another son was born to George and Margaret Scrimshaw on the 27th of November 1850, called John Knox Scrimshaw. A possible explanation of the "Knox" is that that was the name of the doctor on board the ship Levant. John later moved to the South Island's West Coast and worked as a carpenter. In 1878, at the age of 28, he married Mary Curran at Greymouth. Mary died in 1897. In 1902, at the age of 52, he married Margaret Josephine Kearin. John had no children. He died on 26 March 1907 aged 56 years at Cobden, and is buried in the Greymouth Cemetery.

* George and Margaret's first daughter, Mary Ann, was born on the 13th of July 1853. At the age of 16 she married Andrew McEwen on 5 February 1870 at Lower Hutt. The McEwen's home had been a haven for troops of the 65th Regiment. Mary Ann and Andrew lived on a farm at Jackeytown Road, Tiakitahuna, near Palmerston North. They had twelve children: Margaret Ellen, Sarah, David Andrew, George, Henry, Mary Helena, Barbara Alice, Agnes Stuart, Andrew Michael, John Lambert, Annie Victoria Beatrice and Nora May. In 1890, when the Longburn Freezing Works opened, Mary Ann's husband took a job there. He later suffered a serious accident, and at the age of 60 was drowned in the Manawatu River. Mary Ann died on the 30th July 1826.

* On Tuesday 28 August 1855 James was born. On Monday 7 September 1874, at the age of 19, James married Martha Jolly at the Roman Catholic Church in the Hutt. Martha was not a Roman Catholic. They were to have fourteen children. James died on Thursday 7 November 1929 aged 74.

* James was followed by another daughter, Sarah Elizabeth, born in 1857. In 1876 she married George Avery, a farmer of Taita. The wedding took place at the Woolcombe Hotel in Wellington, and the Reverend John Moir, a Presbyterian minister, conducted the ceremony. They were to have twelve children: Alfred Arthur Morris, Hugh Ernest George, Lucy Ellen (who died as a baby), Charles Herbert, Robert Stephen, Ivy Maude, Ethel Charlotte, Minnie Amelia, George Albert, Ruby Myrtle, Pearl Grace and Frank Ronald. Sarah died on the 11th of September 1914 at Thames, Coromandel Peninsula, aged 57.

* In 1859 another daughter was born. She was called Margaret, but known as Maggie. In 1879 she married Patrick Molloy who worked as a guardsman for the railways. Maggie had worked as a servant until she married. They had three children: Emily, Arthur Robert and Patrick Henry. Emily never worked again! and used to spend her time painting. Keith Goodman recalled that Maggie always wore black. Doreen Goodman recalled that great-aunt Maggie was a shortish woman and a devout Catholic. She gave Frank and Doreen Goodman a beautiful ribbed crystal bowl as an engagement present, which she took from her shelf and wiped on her apron before giving it to Doreen.

*In 1862, Michael Reuben Scrimshaw (called Reuben) was born. He never married, and was considered a "lunatic". Many times he was sent to the Mount View Mental Asylum for various misdeeds such as vagrancy and indecent exposure. His most serious offence was in 1886 when he tried to murder his mother. He was stopped in time but she suffered considerable injury. He died on 19 July 1889, aged 27, after "a long and painful illness" and was buried in the Petone Cemetery.

* In 1864 Robert Arthur Scrimshaw was born. He married Emily Oliver in 1888, and they lived at Petone. They had six children: Arthur Robert (killed in the First World War in France on 27 March 1916), Margaret Ellen, William Alfred, Sarah Elizabeth, Evelyn May and Ernest John Oliver. Robert died on the 14th of May 1927 in Wellington aged 63.

* In 1867 Patrick Hector Scrimshaw was born. On 9 January 1876, he died at the age of nine. He drowned while swimming in the Hutt River, and they took several days to find the body. His gravestone reads:

He did not wait to get the prize
He had so bravely won
But has gone to have a better one
In realms beyond the Sun
He sank beneath the river
That rolls toward the Sea
But his soul will live forever
From pain and sorrow free.

* The last son and child was born in 1869. He was called George after his father. In 1890 he married Sophia Price Tetley. They lived first in Upper Hutt and then in Christchurch. They had five children: Elsie Margaret, Hector Samuel (who died as a baby), Gertrude Muriel, Violet Adelia and George. This youngest son George played rugby for Canterbury, and became an All Black in 1928. He scored five tries for the All Blacks on their South African tour. In South Africa he played 11 games, including one test. George, the son of George and Margaret, worked as a butcher. He died on 5 February 1942 aged 73.



---


George Scrimshaw Senior was discharged on payment from the 65th Regiment on 31 December 1849 at Wellington. Presumably he had been serving in the Hutt Valley, where the Regiment had been stationed.

Margaret's husband, George, appears in the 1854 Hutt Electoral Roll as a shoemaker, and in the same year as a labourer on the list of those suitable to sit on a Jury. George owned some land in the Hutt on which he worked as a market gardener. Taita in those days was a prime market gardening site.

Margaret's husband died of a heart attack on Monday 3 October 1898, and was buried at the Catholic Cemetery at Petone. He was 73 years old.

After her husband's death, Margaret went and lived with her daughter Mary Ann McEwen at Karere, near Longburn, Palmerston North.

She survived her husband by seven years. She became senile. On Tuesday 19th December 1905 she received the last rites of the Church and died at her daughter's place of a heart attack. She was 80 years old. Her granddaughter, Sarah Allen (nee McEwen), registered her death. She was buried with her husband and two deceased sons, Patrick Hector and Michael Reuben, at the Petone Catholic Cemetery. The remains in this cemetery have since been shifted and a common monument placed in the corner of a park, to make way for the Hutt Motorway.

A photograph of the Petone Scrimshaw plot shows that the gravestones possibly contained a number of errors. It says that George Scrimshaw died on October 7th 1898, whereas his Death Certificate states that he died on October 3rd 1898. It also says that Margaret Scrimshaw died on December 20th 1906 aged 76, whereas her Death Certificate states that she died on December 19th 1905 aged 80.

Margaret Cox and daughter
Margaret's husband George Scrimshaw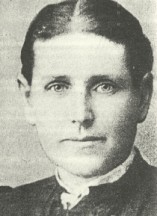 Margaret's daughter Mary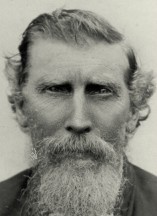 Margaret's son James
Margaret's grandaughter Margaret McEwen
Margaret's All Black grandson
George Scrimshaw

Margaret's grandson Charles Avery

Margaret's grandson Robert Avery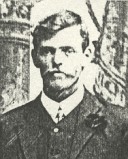 Margaret's grandson George Avery