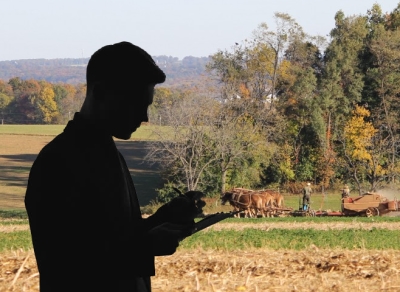 The opening line was always the most difficult to write. He'd written openings many times before, but this time it seemed doubly important. It was as if people's lives depended on it. Certainly his life depended on it, especially his career. I suppose having a career is like having a life.

Strangely, he was in a train when the opening line struck him. He'd spend days on his opening line. He'd changed it dozens of times, rarely on paper but mainly in his head. Once the opening was decided upon, all else would follow. But he had writer's block. What was he to do? And then WHAM! it came to him while on a train.

Abraham stepped forward.

Four score and seven years ago our fathers brought forth on this continent a new nation, conceived in liberty and dedicated to the proposition that all men are created equal.