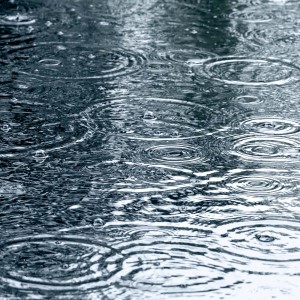 Kay worked in a supermarket. She was pretty intelligent but not exactly Madame Curie. Still, she maintained a wide collection of interests, read voraciously, and had an insatiable curiosity, not for gossip, but for knowledge.

There was something, however, that she could not understand.

"I cannot," bemoaned Kay, "understand modern poetry. There's only one thing for it; I shall attend a series of classes on Creative Poetry Writing."

Off she went. In the first class, the lecturer gave them a task to complete for the second class. They were to write a poem - nothing too long – entitled "Rain". This is what Kay wrote:

Rain

Plip plip plip plip plip
Plip plip
Plip plip plip plip plip
Plip

The lecturer praised her work: "An excellent use of imagery and onomatopoeia. Strong alliteration. Very rhythmic. You have a natural talent. Well done."

Kay never turned up to the third class. She knew the course was crap.