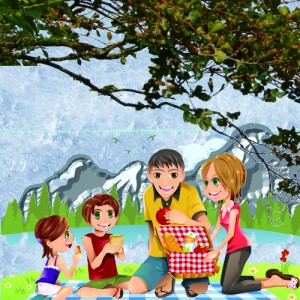 Yvette and Franklin had tried to bring up their kids to live good, virtuous, and wholesome lives.

There was Nicole. She turned up to school early every day to prepare breakfast for those students who hadn't eaten. She was always kind and generous.

There was Yves. He helped coach the Under 14 football team. He was a good all-rounder, both in his studies and on the sports field.

There was Ingrid. She played the piano. Ever intelligent and determined, she was a shining star in her academic endeavours, and such a bubbly personality. Goodness!

There was Toby. He was sour, uncooperative, lazy, selfish, and generally a pain in the posterior. He drove his parents to despair. They didn't know where to turn.

These days you'll find Nicole down at the street corner – if she's not otherwise engaged – attracting clientele.

These days you'll find Yves in… actually you won't find Yves. No one knows where he is.

These days you'll find Ingrid at the drug rehabilitation centre – on the wrong side of the process.

These days you'll find Toby at his parents' place, when he's not working at the local plumbing shop. He'll be mowing his parents' lawn, or washing their car, or something.