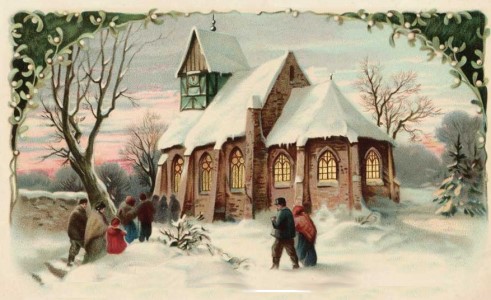 Adrian was a creature of habit; every Sunday morning at almost the same time he'd drive to get a roasted chicken from the supermarket to have for his dinner that evening.

Every week he'd drive past St Chad's Presbyterian Church. There were always dozens of cars parked there for the Sunday service. Adrian hadn't been to church for years. He thought, here are all these people making an effort and I'm basically too lazy to go to church. One day I will. Sadly though, he continued to drive past for another three years.

Blow it! thought Adrian one Sunday morning. Off he went. He found it difficult to find a park. He entered the church. Present were just three old ladies and a man in a wheelchair.

Where are all the people with the cars? asked Adrian of the minister.

Goodness, said the minister, don't you realize we're right next door to Dunkin Donuts?