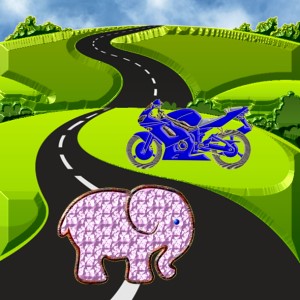 There was this small, pink elephant in the middle of the road.

A man came along on a bright blue motorbike and said, "Get off the road, you stupid fat pig."

"I'm not a pig," said the elephant, and picked up the motorbike with its trunk and smashed it on the ground. It broke into a thousand pieces. They forgave each other, so the man got on the elephant and they trotted off together.

As you can see, it pays to be sensible.