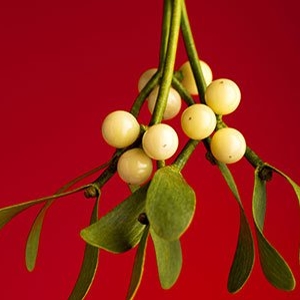 It was New Year's Eve somewhere in France. In France in New Year the mistletoe is even more kiss-inducing than at Christmas.

Jacques was seventeen years old. He rather fancied Chloe. She was sixteen and went to the same school.

Chloe's parents were having a New Year's Eve party. They hung mistletoe at the door. Chloe invited Jacques to the party (along with others of course.) Chloe wasn't sure if Jacques liked her or not.

Jacques arrived and Chloe greeted him at the door, under the mistletoe naturally.

Jacques climbed out the back window of Chloe's house, went around to the front of the house, and knocked on the front door. He did that seventeen times.

Chloe was starting to suspect (she hoped, she hoped) that Jacques liked her a bit.