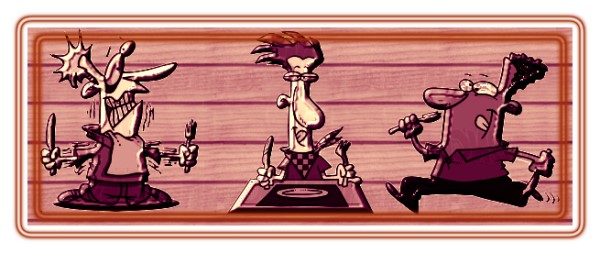 Bridgette was tired. She held down two jobs. After all, as well as herself, she had three mouths to feed. There was Tom, her eldest, with Les in the middle, and Archie at the bottom. Three boys! And she provided for them on her own.

School was an expensive time, what with books, and camps, and computers, and this and that. All three sons with just a year between each. She should have spaced them out better!

Of course, they ate Bridgette out of house and home. Boys have such gigantic appetites. She was forever having to refill the fridge.

Now, at last, they'd all finished school. All three had part-times jobs, but spent most of their time at home on their computers and phones.

Could they not perhaps, suggested Bridgette, make a small monetary contribution to the running of the house? Now that they have part-time jobs?

But we live here. This is our home, they said. Why should we pay board?

Frustrated, Bridgette went out to mow the lawn.