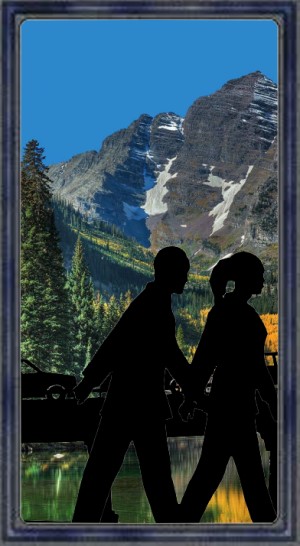 Noreen was always thinking up new ideas, and this time she had come up with something brilliant. She had a man install floor to ceiling one-way glass in her toilet.

Noreen could sit there, comfortably enthroned, and survey the world. She could see out, and no one could see in. What a dazzling idea!

Outside the window was a busy road. It was always interesting to watch the traffic and pedestrians go by. She imagined all sorts of destinations and conversations. Beyond the road was an expansive valley, and beyond that loomed imposing mountains. Things were always different; ever changing. The weather made the scene a chameleon, forever mutating colours. The temptation was to sit there for too long. But goodness me!

Of course at night, with the toilet light on, and it being dark outside, Noreen couldn't see a thing. But at night, people seemed so much friendlier; every second car seemed to give a friendly toot. And pedestrians passing by were always full of laughter.